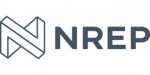 NREP is a leading Nordic Private Equity Real Estate company

NREP seek to generate superior risk-adjusted returns for institutional investors by working with focused investment strategies and hands-on active asset management in the Nordics.


NREP was established in 2005 and has since then raised eight funds and executed 180 property acquisitions and developments in the Nordic region of which 81 have been exited

Today NREP has approx. € 2.4 billion in assets under management and employs in excess of 65 dedicated professionals of which more than half make up the in-house transaction and asset management team. NREP is owned and managed by its team of ten partners. We are very proud of the NREP culture which gives a strong team cohesion and stability with almost no turnover since inception. This enables us to deliver in a focused and consistent manner that is hard to match.

Our hands-on strategy has given us a genuine and deep local network in the Nordic property markets enabling us to proactively create unique investment opportunities and deliver returns dependent on implementation of asset management initiatives and business plans, as opposed to opportunistically relying on re-pricing of segments/markets.



Since inception, NREP has achieved an average IRR of more than 20% across all investments (mark-to-market)

Income makes up a substantial portion of the investment returns and NREP has not had a single year of losses. The 'Preqin Global Real Estate Report 2015' ranks NREP as the most consistently performing Private Equity Real Estate manager in Europe and later in September 2015 Preqin ranked NREP as #1 in the World for the same category.



We believe in a highly focused investment approach, as opposed to a broader and more opportunistic one

NREP identifies target niches and ticket sizes that are typically difficult for broader pools of capital to access, which is proving particular important in current markets, as competition among both institutions and opportunistic managers for large assets or portfolios in the Nordics, is increasing.

NREP's focused strategy-driven approach allows the team to leverage the superior market insight, segment specific relationships and strong execution experience to build a competitive edge and significantly mitigate risk. Examples of NREP's execution of focused strategies include the establishment of itself as the single largest owner of modern logistics in the Nordics and developing a self-storage company that has grown to be the 2nd largest self-storage operator in the region.



We are driven by the belief that a fully local approach is required

In order to identify and best exploit the various opportunities present across the Nordic region, NREP has maintained an office in each of its core markets of Denmark, Sweden and Finland since inception. In August 2015 NREP also opened a local office in Oslo to be able to fully exploit the investment opportunities.

Real estate is a truly operational business in which active tenant relationship management and hands-on asset management are core disciplines and NREP has as such chosen to keep asset management in-house.



Welcome to NREP – Nordic knowledge hands-on!